Water Recycling Systems
The management team at WRS provides a unique blend of attributes that bring a balanced complementary management style.   The group combines creative, revolutionary product development and marketing ideas with conservative long time financial experience and extensive manufacturing and construction savvy.  The ideal blend of brash aggressiveness and down to earth thinking.
You remember the 'eco geeks' (a.k.a. visionaries) who twenty years ago warned,
"…some day we'll run out of oil…!"
Listen carefully to today's visionaries about our vanishing water supply,
"…Water will be more important than oil in this century…".
Water conservation is no longer a passive goal; it is an urgent necessity!
Buzz Boettcher, Founder & CEO
Buzz oversees day-to-day operations as well as sales, product development and manufacturing.  He is the company founder and provided the vision, concept, system designs, off-the-wall ideas and passion for what we do.
"I started Water Recycling Systems because I saw a need in the marketplace and worked to fill it.  But what really drew me in was my life long passion for water.  I've been in and around water all my life.  Growing up in a family of sailboat racers I learned to sail by the age of 6 and spent as many hours on the water as off,  developing a deep respect and appreciation of the ocean.  By the start of college I had already raced to Hawaii three times, reached the finals for the US Olympic sailing team and sailed on an America's Cup boat.  Nearly every foreign country I've ever visited, I first arrived by boat.  Summers spent on the family boat off Catalina Island and weeks at sea racing toward a distant finish line taught me the necessity of conservation, particularly when it came to water.  Forming a company that could save tens of millions of gallons of water just seemed a natural progression."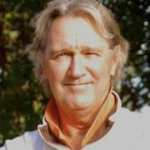 Logan Boettcher, VP of Installations, Principal & Head of Video Marketing
Logan Boettcher helps manage system installations in both commercial and residential projects.  Whether the system is a small residential "Go Green" System or an advanced filtration Rain Water collection system Logan has the hands on training and skills to take a project from site visit to completion.
With over 10 years experience in the entertainment industry as a Director, Editor, VFX Supervisor and On Set Photographer Logan is also able to drive the creation of video and photo content for Water Recycling Systems.  With a vast array of skills in both physical labor and video marketing Logan is a valuable asset in helping Water Recycling Systems grow and thrive.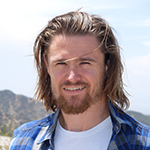 Sign up for the Graywater Newsletter!

Recent Posts