It's a rare occurrence when the city of Los Angeles gets something "new", this town has seen it all.  But late last year something "new" appeared at the Westfield Century City Mall, and we at WRS are proud to have been part of its creation.
We're talking about Eataly LA!  This sprawling 67,000 square foot culinary outpost features a range of Italian eateries and food markets.  This world famous gastronomic haven has locations in New York, Boston and Chicago, but its greenest establishment has now officially opened in Los Angeles.
In addition to being passionate about all things culinary, the Eataly Partners and Collaborators have a strong environmental conscience.  Especially when its about water and it's preservation and conservation.
Housed inside this marvel of modern cuisine sits another true first for the city of Los Angeles, the very first Commercial NSF-350 Certified Graywater System. This revolutionary Water Recycling System sits on the first floor adjacent to the Gelato and Cannoli bar, proudly displayed inside a pristine glass enclosure.
Constructed over a period of several months WRS worked with Ecovie Environmental, All Area Plumbing, Clune Construction, Weil Aquatronics and CSI Electrical Contractors in a coordinated effort to recycle as much of the facilities water as possible.
The end result is an one of kind Graywater System. A fully automated system that collects the facilities water, purifies it to the highest safety levels, and re-uses it for flushing all toilets and urinals.
Make time for a trip to Eataly LA and marvel at the amazing range of food and wine on display; Gift Baskets are ideal for Holiday presents.  And while you're there, order a Cannoli, fill it with your favorite Galato, and as you enjoy – turn around and have a look at the System.  It's a product of years of hard won knowledge, built with one goal in mind, to help save water – our most vital natural resource.
In early 2015 the city of Los Angeles embarked on an unprecedented campaign to capture, control, and reuse stormwater.  New rules and regulations, titled L.I.D (Low Impact Development), were put into place to define how both residential and commercial developments capture and control their stormwater.
A major tenant of LID states that any new development in Los Angeles must capture and control rainwater that falls onto the property.  By releasing the captured water at a set rate the development helps to protect our water shed and saves the L.A. storm drain system from overload.  Here at WRS we appreciate the cities desire to protect our most valuable resource, but we also ask the question, "If you must capture, why not reuse?"
This mantra drove our work at "The Broadway Job" a seven story commercial building in downtown Los Angeles.  WRS helped design, build and install a state of the art Rainwater Capture and Reuse System that feeds the building's ecologically friendly Green Roof.  Further pictures and media can be found in the photo gallery section – http://reusegraywater.com/photos/ .  We are proud to help L.A. continue to save its most precious resource and we feel The Broadway Job was a great first step into the world of LID.
Among the many issues associated with the drought (financial hits to the agricultural sector and the degradation of delicate ecosystems) is one that quite literally hits close to home. The lesser known drought-related detriment is the surprising decrease in property values.
How is it that a state whose water use is 80% accounted for by the agricultural sector (while being accountable for 2% of the state's GDP) has a drought which effects individual property values? The issue is this: with a greater part of the US having one sort of dependency or another on California's agricultural doings, it's hard not to justify the seemingly excessive water usage. It's a huge economic driver for California, and we've seen before how massive a hit the drought can cause for such an important part of our economy. That being the case, Governor Brown issued mandatory cutbacks of 20% or more from residential water users rather than the agricultural sector.
With that in mind, the financial impact of the drought has to go someplace, and unfortunately it has been delegated to individuals in California residences and their forever fluctuating property values. To find out more about this not-so-apparent connection, read here.
By: Jay Berstein
Now that the drought conditions have managed to surpass the pinnacle of extremity, we're starting to see the changes that come as a result. An immediately apparent change has been home landscaping. People are either not watering their lawns and letting them turn brown, or uprooting their grass, and in turn landscaping with drought resistant (low water usage), native Californian plants, mostly succulents. The traditional green lawn and daily soundtrack of the AM sprinkler system is all but a distant memory. Maybe it will turn into something like VCRS: we can tell our kids about it, but they won't ever really know what it was like. It will just become one of those points to remind us of how old we are.
Whether or not you are on board with these new, and at many times necessary changes, we're here to tell you: It doesn't have to be this way!
For those who are more sustainably aware, and have knowledge of the innovation and technology like our own, landscaping isn't such a green and brown issue. As a matter of fact, there's a big gray area not being utilized. It just so happens to be graywater recycling systems.
With our residential gray water recycling system, you can play a bigger role than anyone with a dirt lawn without actually having to turn your lawn into dirt. Our systems are designed to capture perfectly suitable water for your irrigation needs and put it to use. If you have not gotten up to date with the wanders that graywater recycling systems have to offer, maybe you should look into us a little more!
By: Jay Berstein
In the face of extreme drought conditions bestowed upon California, we now turn our attention to reducing our water footprint. As you can infer, the term "water footprint" references our individual water-use habits and the overall impact it may leave on our finite water supply. There are numerous ways to reduce the use, many of which come as a natural result of our work.
By installing our graywater recycling systems and/or rainwater capture systems, water is being repurposed and reused to its full capacity. This in and of itself is a way for someone to drastically reduce their water footprint! Our rainwater capture systems can make use of thousands of gallons of rainwater and recycle it through your irrigation systems and toilets. It's unbelievable how much you can reduce your water footprint by implementing innovative technology like ours!
By: Jay Berstein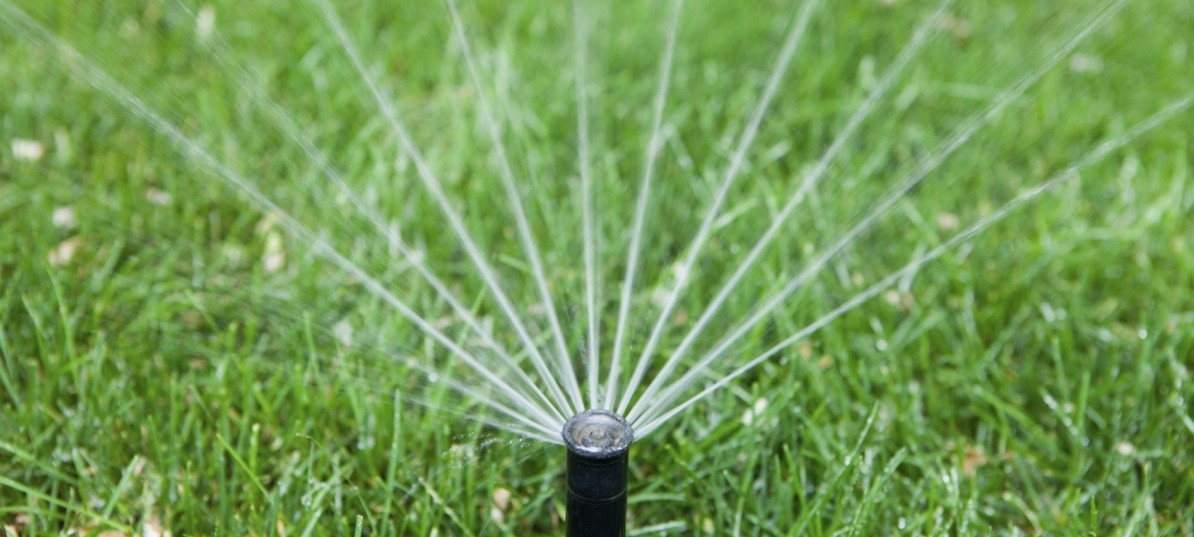 "State officials, who are already urging people to let their grass yards wither during the drought, passed new rules [July 15] essentially banning them from being planted around new commercial buildings, while limiting grass to about 25 percent of the landscaping at new homes.
The regulations, adopted by the California Water Commission, come at the direction of Gov. Jerry Brown, who in April called for the state's construction guidelines to better promote water conservation after four historically dry years.
…The regulation takes effect Dec. 1."
FIGHT THE DROUGHT, RECYCLE YOUR WATER !
Keeping one's lawn green becomes much less of an issue when homes and businesses recycle graywater for irrigation. Water Recycling Systems, LLC has installed over 75 graywater and rainwater systems over the past decade. We have graywater and/or rainwater systems that will fit your needs and help meet drought regulations.
Please give us a call at 844-DROUGHT, or visit our website at www.reusegraywater.com
~ Water Recycling Systems, LLC
Nearly every time a residential customer calls, he or she wants to know,
"How much graywater does my home produce?"
"How much property could my graywater cover?", and
"How much $$ can I save by recycling the graywater in my house?"
Unfortunately, there's no short answer for any of these important questions because, well, each one depends on your own household's water habits.
To get a good idea, you can use these very helpful formulas provided by the LA Department of Water & Power (DWP). Here's a link to the DWP page: http://bit.ly/1EeKXUX
And while we're at it, here's a link to a graywater guide put out by the State of California Department of Water Resources: State Guide for Landscape Irrigation
Hope these help!
The California media has been awash (pun intended) in stories about El Nino, the weather pattern that typically results in above average rainfall. To some this is welcome news, as California has been suffering from an historic drought.
The National Weather Service has advised, "Nearly all models predict El Niño to continue into the Northern Hemisphere winter 2015-16, with many multi-model averages predicting a strong event at its peak strength." (link) Here's a good article from weather.com with good graphics explaining exactly what causes El Nino.
So, Californians, what can you do to prepare for El Nino?
If you're a homeowner and want to learn more about capturing rainwater from El Nino (and in the future), please contact us at Water Recycling Systems. Just give us a call at 844-DROUGHT (844- 376-8448) or click this link to send an email inquiry
Homeowners as us all the time, How much water will my property produce? Water Recycling Systems can help you calculate the potential of your property.
As to the question of "Once El Nino starts, will the drought be over?" – we don't know for sure, but many experts believe the answer is no. ""You creep into a drought slowly, and you creep out of it. There's no quick fix," said NASA climatologist Bill Patzert in this article. And, "According to NOAA, it would two feet or more of rainfall over the next six months to alleviate California's drought conditions."
Now that's a lot of rainwater.
At an installation in Chatsworth, California, today, it was fun to see the home team mascots getting cool in the pool.
The pool is not directly connected to the graywater and rainwater systems we're installing, but by reusing graywater (bathroom sinks, bath/shower, and laundry) and utilizing rainwater for approved uses (almost 1,800 gallons anticipated for every inch of rain that falls on the roof), Water Recycling Systems will do a great deal offset the water needed by the pool.
And that will keep these goldens happy for a long time!
Here are just a few snapshots of an impressive residential rainwater system we're installing in Orange County, California. It's exciting that the owner wants to be efficient with water – one really has to think this way in the Golden State these days!
Since the residence is under construction we will be installing a state of the art graywater system as well. Stay tuned!
This rainwater/graywater system is absolutely state-of-the-art. If you want to learn more, visit our website, or give us a call at 1.844.DROUGHT