Commercial Buildings
For commercial property owners and leaseholders the need to conserve water is becoming a mandatory requirement.  Additionally, it's simply the right thing to do, both from a financial and environmental standpoint.  At the Paul Mitchell School in Costa Mesa, our system saves 400,000 gallons annually. If LEED Certification is a priority, gray and rain water reuse adds valuable Water Efficiency points helping achieve the highest possible LEED Classification.
While commercial buildings produce less gray water than residences and resorts there are businesses that can greatly benefit.  Take the Paul MItchell Salon School in Costa Mesa.  By reusing their shampoo and laundry water to flush toilets they save nearly 400,000 gallons annually.
In addition, the USGBC LEED program is becoming increasingly prevalent in new and remodel commercial construction.  The LEED System encourages and accelerates global adoption of sustainable green building and development practices through the creation and implementation of universally understood and accepted tools and performance criteria.  The system gives building owners and operators the tools they need to have an immediate and measurable impact on their building's performance.  Simply put, LEED compliant buildings are a healthier and safer place to work.
Because of the versatile design and installation capabilities of our recycling units they are perfect for LEED projects and all commercial buildings.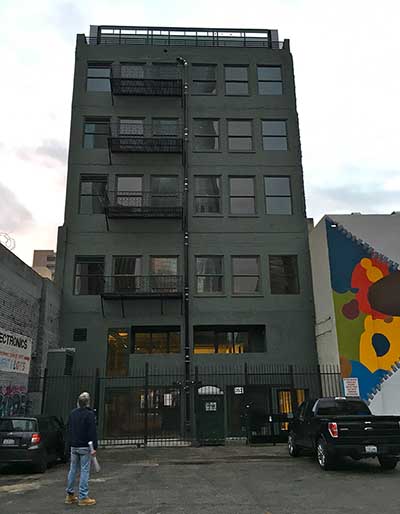 Resorts and Hotels
Resort property owners and operators are already feeling the water conservation squeeze.  Particularly those in arid climates where lush foliage and landscaping is mandatory for proper appearance, guest experience and ambiance.  The use of recycled water will have a huge impact on operating costs and profitability.  In addition, the ability to legitimately claim membership in the "Green Movement" will only be beneficial for the resort.
There are a growing number of resorts and hotels being built to LEED standards.  LEED (Leadership in Energy and Environmental Design) is a progressive building code implemented by the U.S. Green Building Council (USGBC) that awards energy efficient, sustainable construction.  A major component of a LEED compliant structure is Water Efficiency, it's ability to reuse gray and rainwater; both ideal for our systems.