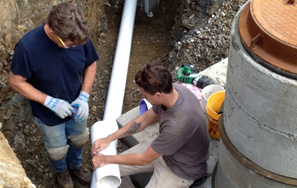 What We Do
We are a leading environmental resource company specializing in innovative and practical water reuse systems.  We design, manufacturer and install these systems for hotels, resorts and commercial properties as well as single and multi-family residences.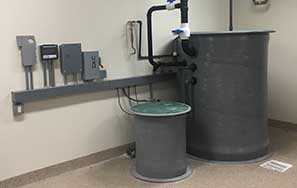 Gray Water
Gray Water is the generic term given to water from showers, bathtubs, laundry and bathroom sinks in your home. Properly treated this water can now be recycled and reused for landscape irrigation and flushing toilets. Using a state-of-the-art filtration and sanitation system, we help turn this wasted precious natural resource into a perfect renewed source.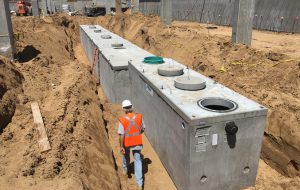 Rainwater Capture
Rainwater Capture's a great idea but there are challenges. First, it's raining, irrigation needs are nil so captured water needs to be stored; and the more the better. 1 inch of rain on a 3,000 sq. ft. roof yields 1,869 gallons. You could easily capture 10,000 gallons or more and store it for reuse on the proverbial 'sunny day'. We can design a cost efficient, fully automatic system that not only satisfies your environmental conscience but saves money!
Residential Systems
Both new construction and retro fit systems are available. The average family of four living in a warm climate zone uses over 25,000 gallons of water monthly! Over half of which is used for landscape irrigation; clean drinking water being sprayed on dirt! The same family can use 3,800 gallons to flush toilets; talk about good water going after bad! Our units reduce municipal water use by 50% to 70% with a similar reduction to your water bill.
Learn more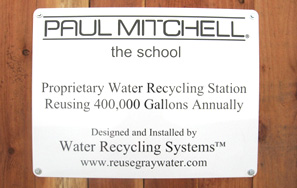 Commercial Systems
For commercial property owners and leaseholders the need to conserve water is becoming a mandatory requirement. Additionally, it's simply the right thing to do, both from a financial and environmental standpoint. At the Paul Mitchell School in Costa Mesa, our system saves 400,000 gallons annually. If LEED Certification is a priority, gray and rain water reuse adds valuable Water Efficiency points helping achieve the highest possible LEED Classification.
Learn more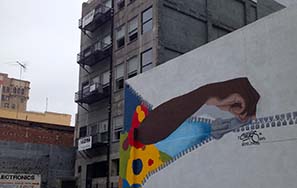 Resorts & Hotels
Our systems are perfect for Resorts and Hotels. At the Hampton Inn and Suites in Camp Springs Maryland, when near full occupancy over 7,000 gallons of water will be saved DAILY by our system. The use of safe recycled water has a direct and positive impact on operating costs. Additionally if LEED Certification is a goal our systems provide valuable Water Efficiency Points helping achieve the highest possible LEED Classification.
Learn more
Recent Stories from the Graywater Blog