Rainwater Recycling Systems For Homes in Los Angeles
Rainwater Recycling Methods Old As Time Itself, Modernized.
Our systems aggressively purify rainwater automatically and are completely code compliant.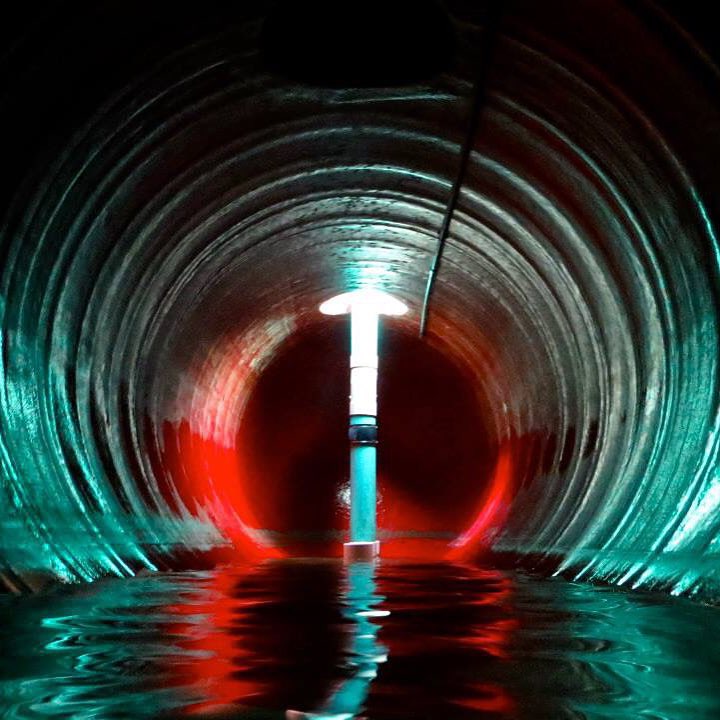 Rainwater Recycling Systems in LA
Also known as rainwater harvesting, capturing and re-using rainwater is a practice as old as time itself. With drought effecting most of the Western United States it's more important than ever to capture, and re-use, every drop of Rainwater.
Our Rain Water Systems use aggressive filtration, are entirely automatic, and are code compliant.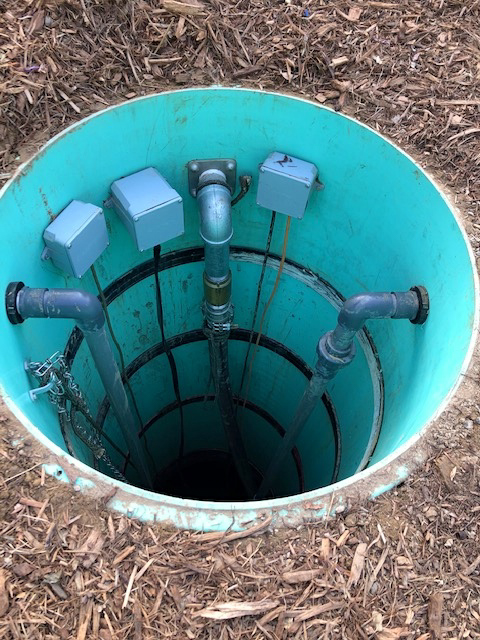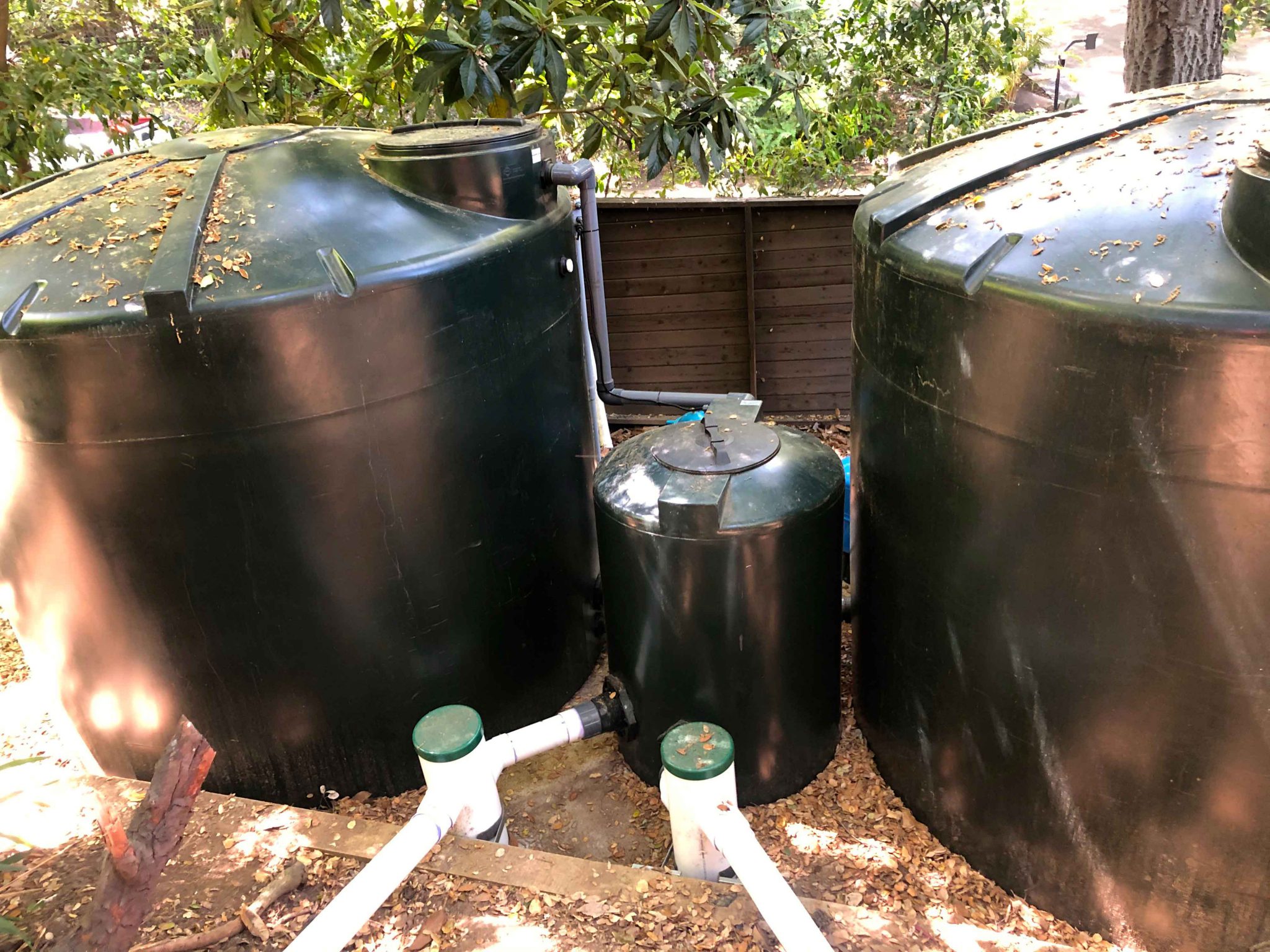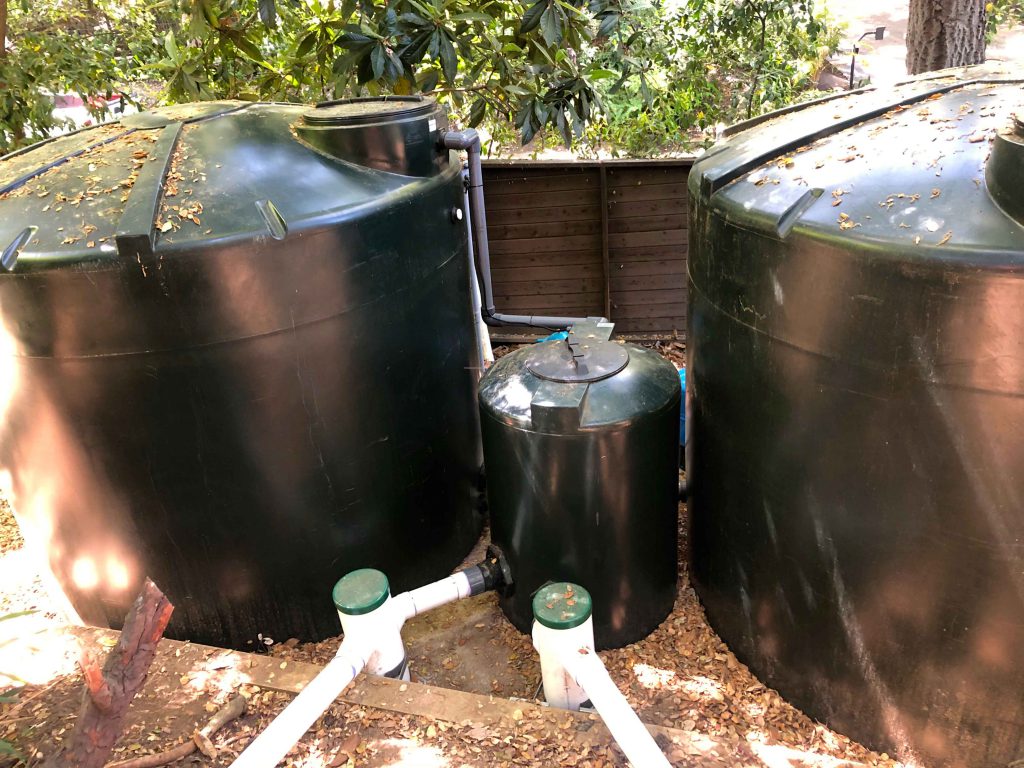 Depending on the level of filtration our systems will legally allow you
to use Rainwater for:

Drip irrigation

Spray irrigation

Supplying hose bibs
Flushing toilets

Rainwater system in your future?
At WRS we are dedicated to helping our clients to find the best water re-use solution. 
Please click the button below to tell us more about your project and to receive a preliminary quote.
Residential Rainwater Recycling Systems In Los Angeles
Gray water recycling systems for the home.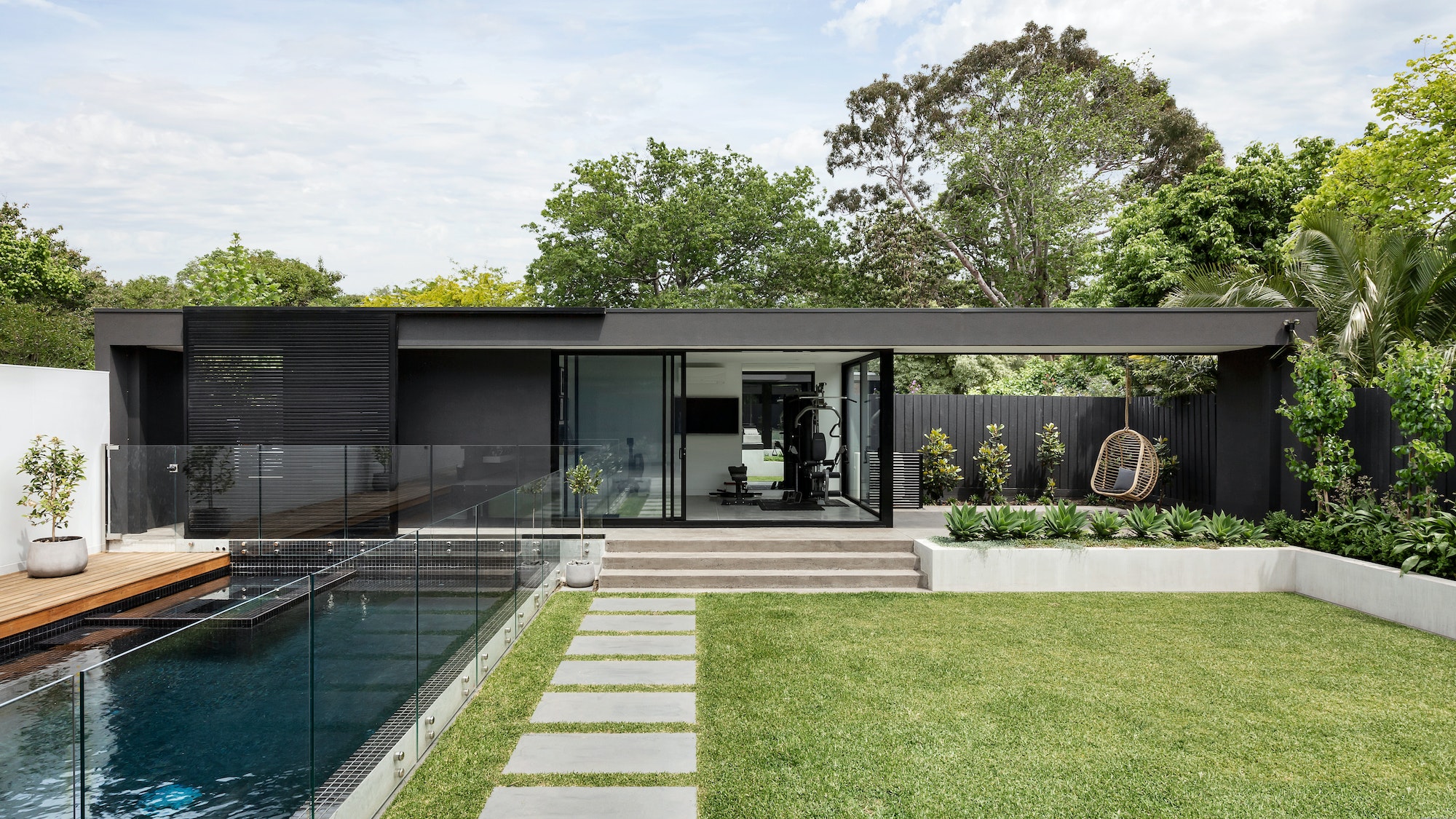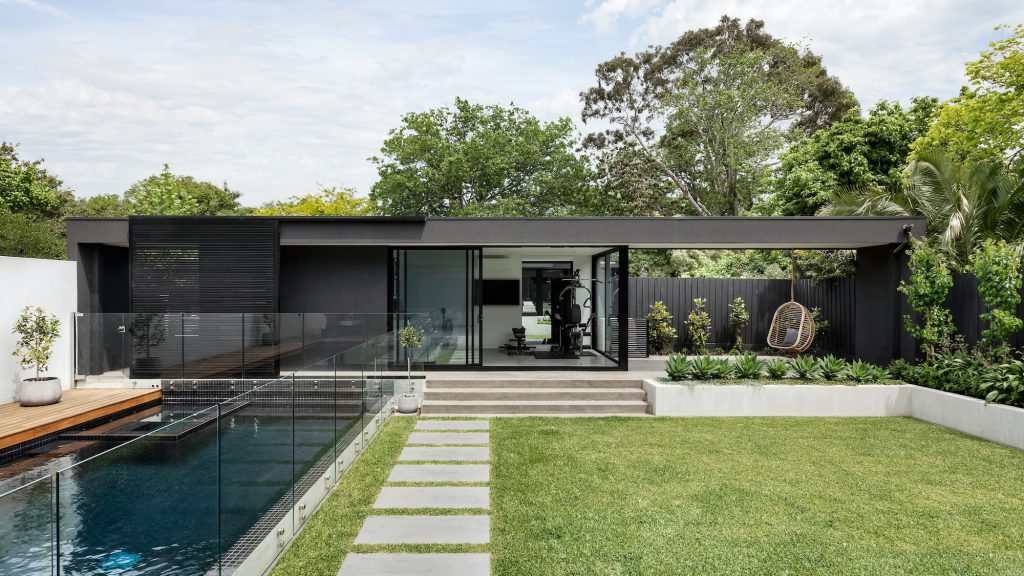 The average four person single family home in California uses over 20,000 gallons of water monthly.
Over half of which is used for landscape irrigation; think about that, clean drinking water being sprayed on dirt!  The same family uses nearly 3,000 gallons of water per month to flush toilets; talk about good water going after bad!
Our recycling systems reduce families municipal water usage by 50% to 70% with a similar reduction in their water bill.  Of greater importance is the fact the family is doing their utmost to preserve one of our most important natural resources! By using our systems water becomes a reusable asset rather than a one time commodity.  Take long relaxing showers without feeling guilty, safe in the knowledge that the water you're using today will irrigate your lawn and garden tomorrow!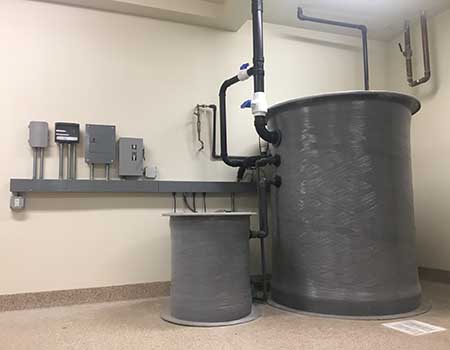 Our knowledge and skill is based on years of installs and hard work. One thing that we've learned is that installing a Graywater Recycling System into a pre-existing home in Los Angeles is no easy task. In most cases the cost of new plumbing far outweighs the cost of the system. Its for this reason that we STRONGLY suggest installing our systems during a homes initial construction or during an extensive remodel. At the very least we suggest that any new construction utilizes a dual plumbing network, allowing a Gray Water System to be easily installed at a future time.
Municipalities Love Saving Water, Too.
Depending on the location of your project, there are lots of rebates available for gray water and rainwater recycling systems.
Commercial Rainwater Recycling Systems in LA
Commercial systems for office buildings, health clubs, resorts & hotels, government buildings and more.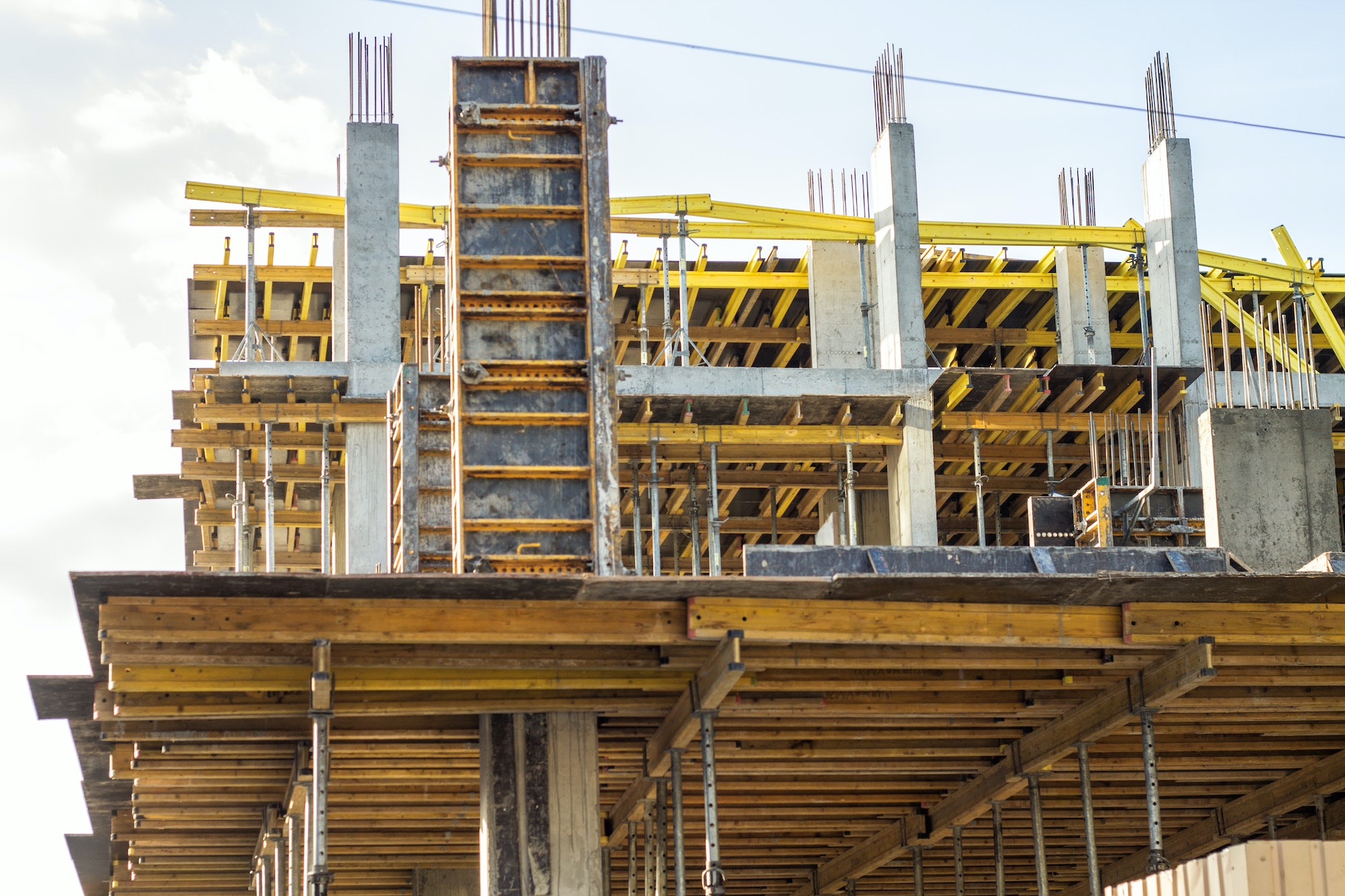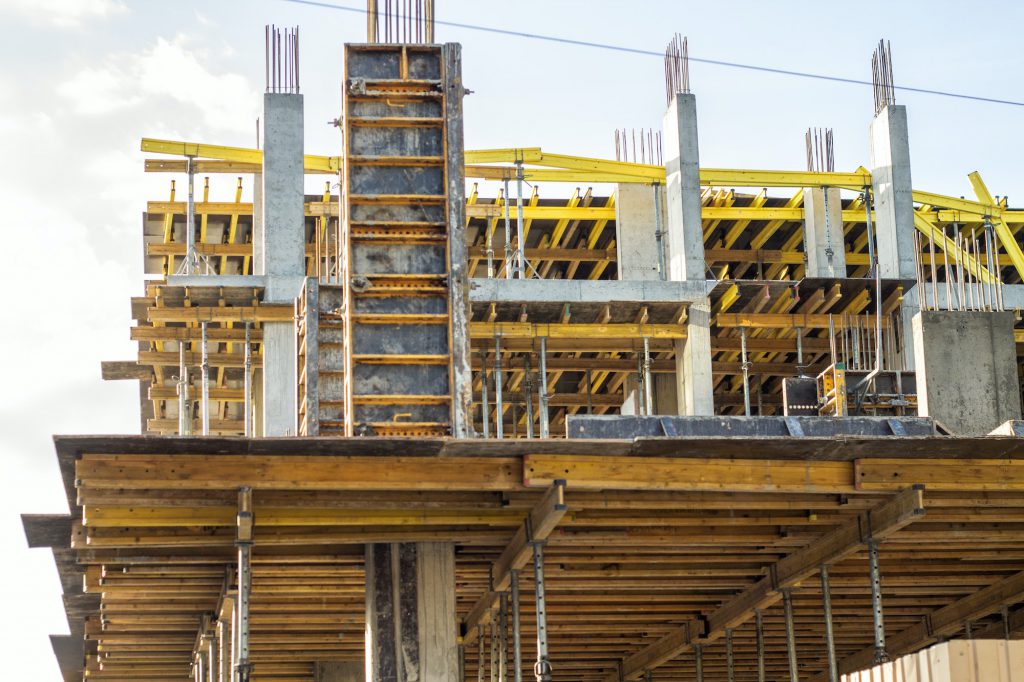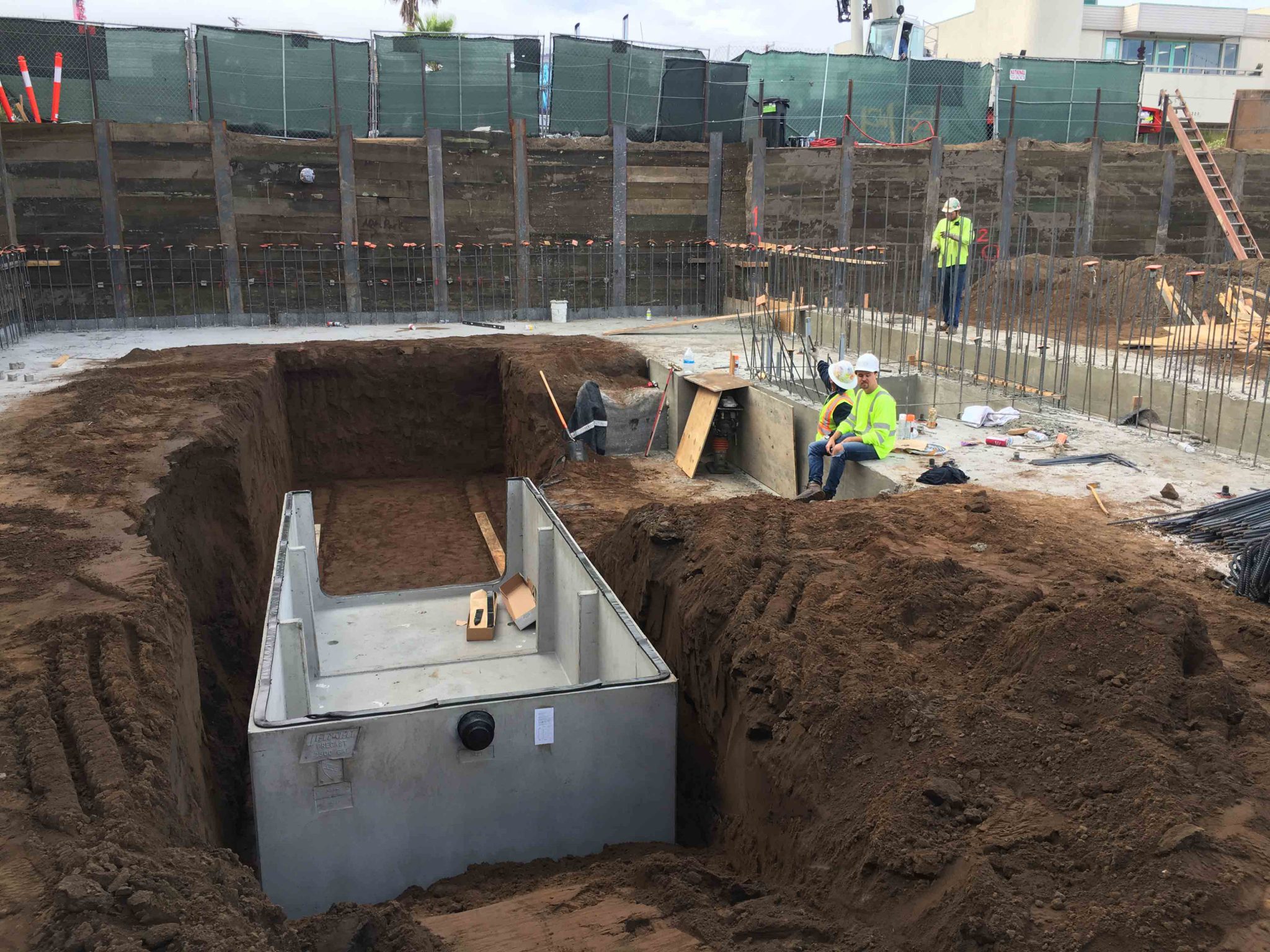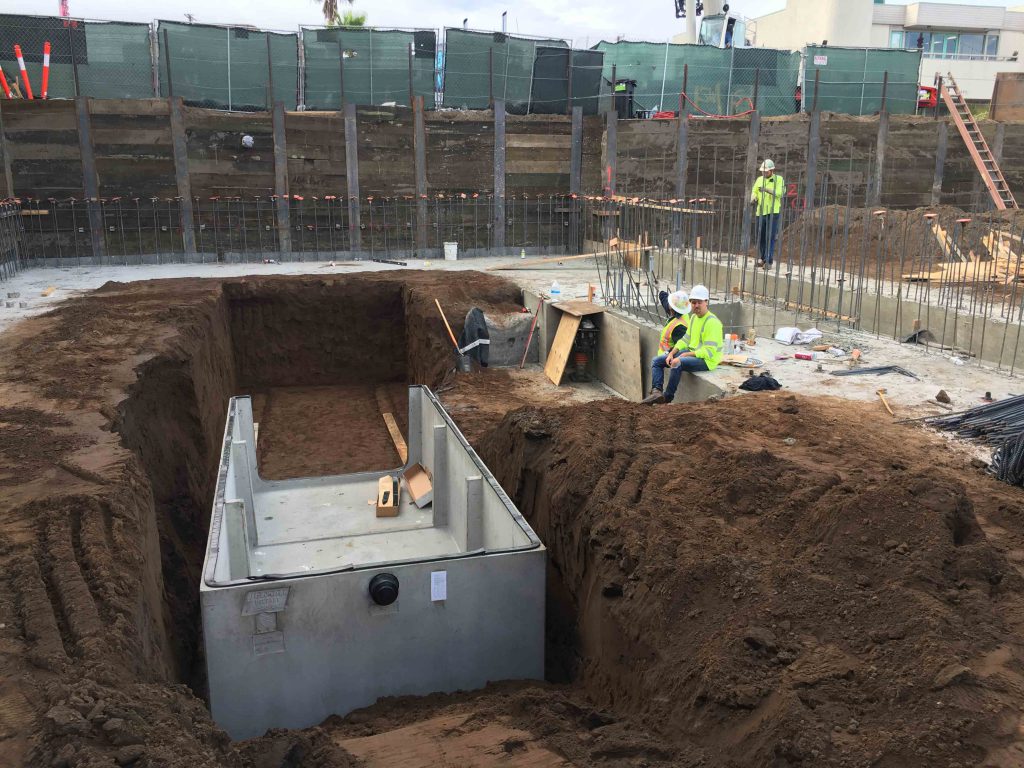 For commercial property owners and leaseholders in California, the need to conserve water is becoming a mandatory requirement.
Additionally, it's simply the right thing to do, both from a financial and environmental standpoint.  At the Paul Mitchell School in Costa Mesa, our system saves 400,000 gallons annually. If LEED Certification is a priority, gray and rain water reuse adds valuable Water Efficiency points helping achieve the highest possible LEED Classification..
While commercial buildings produce less gray water than residences and resorts there are businesses that can greatly benefit.  Take the Paul MItchell Salon School in Costa Mesa.  By reusing their shampoo and laundry water to flush toilets they save nearly 400,000 gallons annually.
In addition, the USGBC LEED program is becoming increasingly prevalent in new and remodel commercial construction.  The LEED System encourages and accelerates global adoption of sustainable green building and development practices through the creation and implementation of universally understood and accepted tools and performance criteria.  The system gives building owners and operators the tools they need to have an immediate and measurable impact on their building's performance.  Simply put, LEED compliant buildings are a healthier and safer place to work.
Because of the versatile design and installation capabilities of our recycling units they are perfect for LEED projects and all commercial buildings.
Contact us quickly and easily. Ask some questions or tell us about a project you have in mind. We'd love to help!
Subscribe to our newsletter
Get updates on the latest in rainwater and gray water technology, installations and more!
Check out WRS's latest Rainwater / Stormwater System located in Hermosa Beach, CA. This 2,000 gallon tank is actually...