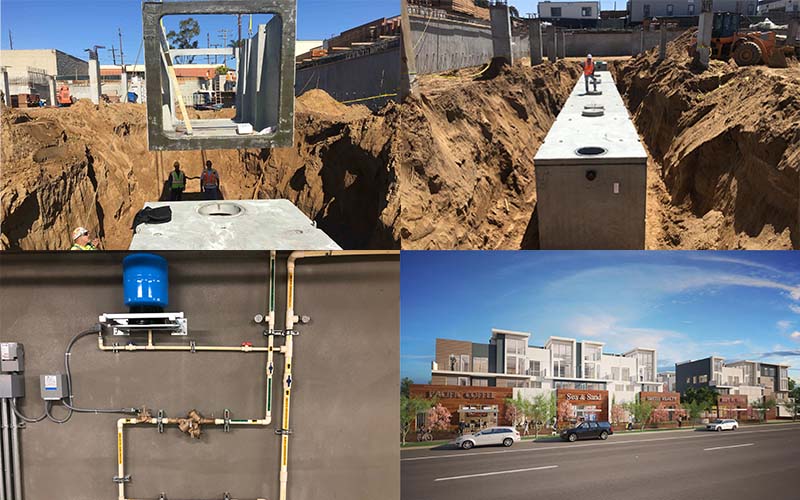 One South is a large scale mixed used community located in Redondo Beach, California. With 52 housing units and 6 commercial properties the facility needed an effective and economic way to capture and reuse Rainwater. Luckily Los Angeles's most experienced Greywater and Rainwater reuse company, Water Recycling Systems (WRS), was right in the neighborhood!
WRS spearheaded the design and installation of the facilities state of the art Rainwater system. With 30,000 gallons of Rainwater storage this system captures all the Rainwater that falls onto the property, filters it, and then supplies the water to the buildings extensive irrigation network.
The system has been up and running for over three years now and has saved the facility thousands, if not millions of gallons of water. WRS was proud to install one of The South Bay's largest Rainwater reuse systems and will continue to save both Rainwater and Graywater across Los Angeles and beyond!