It's a rare occurrence when the city of Los Angeles gets something "new", this town has seen it all.  But late last year something "new" appeared at the Westfield Century City Mall, and we at WRS are proud to have been part of its creation.
We're talking about Eataly LA!  This sprawling 67,000 square foot culinary outpost features a range of Italian eateries and food markets.  This world famous gastronomic haven has locations in New York, Boston and Chicago, but its greenest establishment has now officially opened in Los Angeles.
In addition to being passionate about all things culinary, the Eataly Partners and Collaborators have a strong environmental conscience.  Especially when its about water and it's preservation and conservation.
Housed inside this marvel of modern cuisine sits another true first for the city of Los Angeles, the very first Commercial NSF-350 Certified Graywater System. This revolutionary Water Recycling System sits on the first floor adjacent to the Gelato and Cannoli bar, proudly displayed inside a pristine glass enclosure.
Constructed over a period of several months WRS worked with Ecovie Environmental, All Area Plumbing, Clune Construction, Weil Aquatronics and CSI Electrical Contractors in a coordinated effort to recycle as much of the facilities water as possible.
The end result is an one of kind Graywater System. A fully automated system that collects the facilities water, purifies it to the highest safety levels, and re-uses it for flushing all toilets and urinals.
Make time for a trip to Eataly LA and marvel at the amazing range of food and wine on display; Gift Baskets are ideal for Holiday presents.  And while you're there, order a Cannoli, fill it with your favorite Galato, and as you enjoy – turn around and have a look at the System.  It's a product of years of hard won knowledge, built with one goal in mind, to help save water – our most vital natural resource.
Now that the drought conditions have managed to surpass the pinnacle of extremity, we're starting to see the changes that come as a result. An immediately apparent change has been home landscaping. People are either not watering their lawns and letting them turn brown, or uprooting their grass, and in turn landscaping with drought resistant (low water usage), native Californian plants, mostly succulents. The traditional green lawn and daily soundtrack of the AM sprinkler system is all but a distant memory. Maybe it will turn into something like VCRS: we can tell our kids about it, but they won't ever really know what it was like. It will just become one of those points to remind us of how old we are.
Whether or not you are on board with these new, and at many times necessary changes, we're here to tell you: It doesn't have to be this way!
For those who are more sustainably aware, and have knowledge of the innovation and technology like our own, landscaping isn't such a green and brown issue. As a matter of fact, there's a big gray area not being utilized. It just so happens to be graywater recycling systems.
With our residential gray water recycling system, you can play a bigger role than anyone with a dirt lawn without actually having to turn your lawn into dirt. Our systems are designed to capture perfectly suitable water for your irrigation needs and put it to use. If you have not gotten up to date with the wanders that graywater recycling systems have to offer, maybe you should look into us a little more!
By: Jay Berstein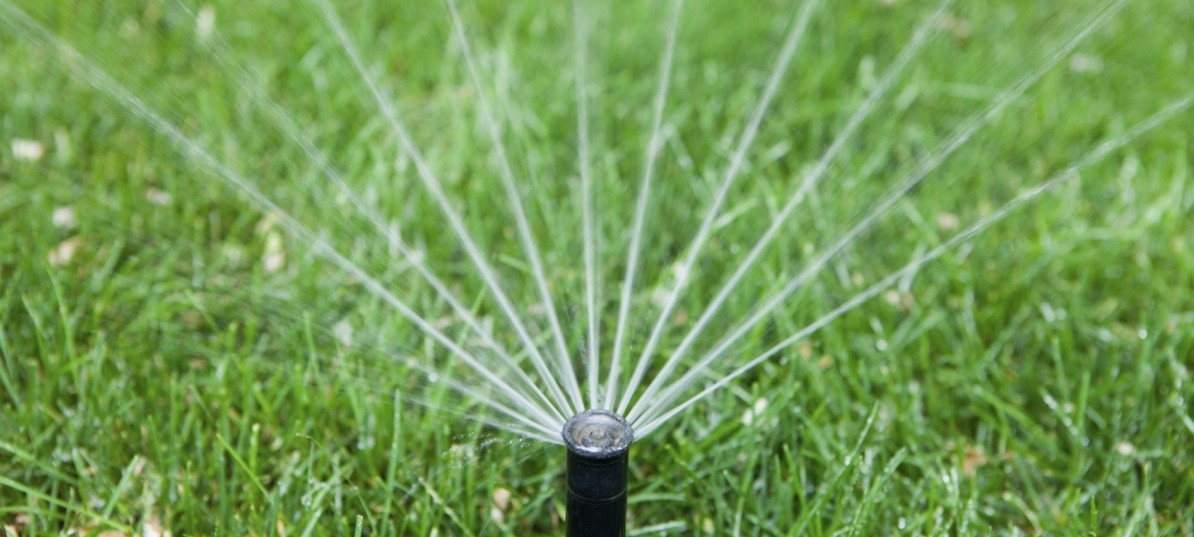 "State officials, who are already urging people to let their grass yards wither during the drought, passed new rules [July 15] essentially banning them from being planted around new commercial buildings, while limiting grass to about 25 percent of the landscaping at new homes.
The regulations, adopted by the California Water Commission, come at the direction of Gov. Jerry Brown, who in April called for the state's construction guidelines to better promote water conservation after four historically dry years.
…The regulation takes effect Dec. 1."
FIGHT THE DROUGHT, RECYCLE YOUR WATER !
Keeping one's lawn green becomes much less of an issue when homes and businesses recycle graywater for irrigation. Water Recycling Systems, LLC has installed over 75 graywater and rainwater systems over the past decade. We have graywater and/or rainwater systems that will fit your needs and help meet drought regulations.
Please give us a call at 844-DROUGHT, or visit our website at www.reusegraywater.com
~ Water Recycling Systems, LLC
Nearly every time a residential customer calls, he or she wants to know,
"How much graywater does my home produce?"
"How much property could my graywater cover?", and
"How much $$ can I save by recycling the graywater in my house?"
Unfortunately, there's no short answer for any of these important questions because, well, each one depends on your own household's water habits.
To get a good idea, you can use these very helpful formulas provided by the LA Department of Water & Power (DWP). Here's a link to the DWP page: http://bit.ly/1EeKXUX
And while we're at it, here's a link to a graywater guide put out by the State of California Department of Water Resources: State Guide for Landscape Irrigation
Hope these help!
Here's a small detail that comes up all the time in our industry – how to pronounce the "o" in the word "potable".
Potable water is, of course, water that's suitable for drinking. We use the word to distinguish from graywater, which is reusable in certain ways (irrigation, toilet flush) but not for drinking, and black water, which is wastewater that must be routed to the sewer.
Water Recycling Systems, LLC creates Graywater Recycling systems that process and reuse graywater (potable water that's been used in sinks, showers, and laundry) in commercial and residential applications; and Rainwater Capture systems, which do what you'd expect – capture rainwater and store it for use in irrigation, toilet flush, and appropriate uses for graywater.
The answer to the question is, Long "o", as in Poe-table. Please give us a call when you want to talk about a graywater system for your business or home, to help preserve as much potable water as possible during our drought. 844-DROUGHT, or visit www.reusegraywater.com for more information.
~ Buzz Boettcher
At Water Recycling Systems, we enjoy sharing stories about reusing graywater from around the world.
Here's a great article from Melbourne, Australia, which survived an epic 13-year drought with massive and focused efforts to capture and use rainwater and graywater at every opportunity.
"A study finds residents of Melbourne cut their water consumption in half by capturing rainwater and storm-water runoff…"
Read more here
At an installation in Chatsworth, California, today, it was fun to see the home team mascots getting cool in the pool.
The pool is not directly connected to the graywater and rainwater systems we're installing, but by reusing graywater (bathroom sinks, bath/shower, and laundry) and utilizing rainwater for approved uses (almost 1,800 gallons anticipated for every inch of rain that falls on the roof), Water Recycling Systems will do a great deal offset the water needed by the pool.
And that will keep these goldens happy for a long time!
Here are just a few snapshots of an impressive residential rainwater system we're installing in Orange County, California. It's exciting that the owner wants to be efficient with water – one really has to think this way in the Golden State these days!
Since the residence is under construction we will be installing a state of the art graywater system as well. Stay tuned!
This rainwater/graywater system is absolutely state-of-the-art. If you want to learn more, visit our website, or give us a call at 1.844.DROUGHT